Carol's & Frank's(Ritsert/Kennedy) Home Page
This is Carol and Frank Kennedy

You are visitor: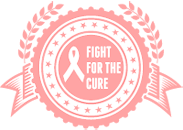 Your Way Computer
413 623-5180
From Stockbridge, Massachusetts Artist Ruth Drysdale
Embrace Life Naturally with renowned author Gabriele Kushi
Macrobiotic: When you have a greater connection to your food, you have more power to control your health and your environment.
rootsweb.com
genforum.com
familytreemaker.com
familysearch.org
Using Social Security
German links
Philip Marshall family history
Milkhouse Art Gallery/Studio
Art as you have never seen before!!!!!!!!

The Town of Washington Home Page

Let me know what you think
in the subject box type in "In my opinion"
All rights reserved 1995-2016
Your Way Custom Knits (Your Way Computer)
1153 Washington Mtn. Rd.
Washington, MA. 01223
Fax: 1 413 623-2018
Last edit October 13 2017